How to Use These Resources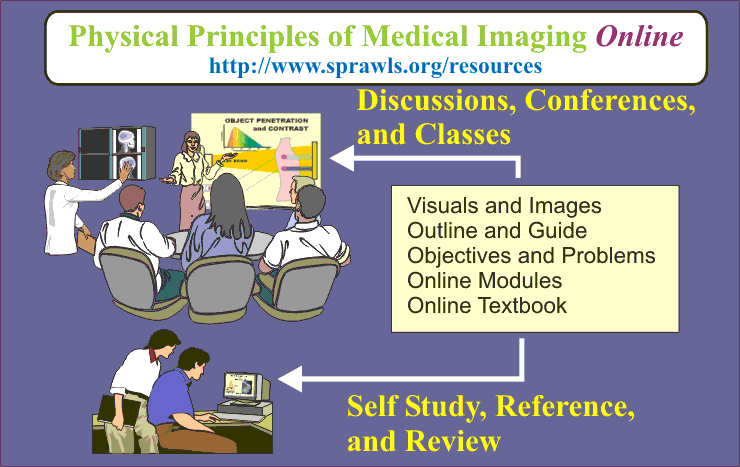 Physical Principles of Medical Imaging is an open resource available to all at no cost for the study and teaching of the physics and technology of medical imaging.
The visuals can be displayed directly from the web or downloaded and used in PowerPoint format.
Additional permission is not required for the use of these resources for non-commercial purposed but in all programs and activities the source (Sprawls Educational Foundation) should be acknowledged following established academic practice.